Protection and care for your pet
Most pets love nothing more than playing outdoors in meadows or forests and pursuing their hunting instincts. They inevitably come across parasites such as fleas, ticks, lice and mites. Such Parasites are not only annoying and undesirable, but can also affect the health of your beloved pet. OptiPet offers a wide range of anti-parasite and care products to protect your pet.
The OptiPet brushes offer pampering and gentle care for your furry friend. Whether dog, cat or rodent, short or long hair, the brush with massage effect will love even the most demanding Persian cat or the finest collie. This massage stimulates the blood circulation of the skin and is good for the animal. In addition, the brush is made of 100% silicone and is absolutely harmless to humans and animals. Recommended by veterinarians.
27.12.2019
While we celebrate New Year's Eve extensively with fireworks, it can become a nerve-wracking strain for our four-legged friends. Panting, drooling, trembling… Many pets react insecurely and stressed to fireworks. With the following tips they will survive the fireworks without any damage. Read more here.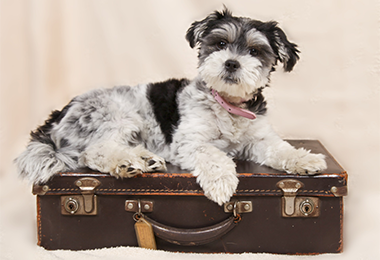 17.12.2019
Pets are a part of the family and when we travel we would love to have them with us. Find out how best to travel with your dog and cat here.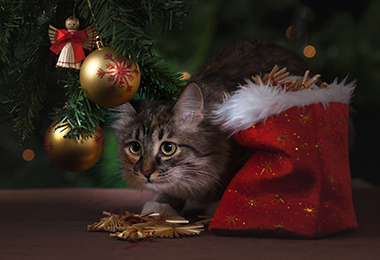 06.12.2019
The gifts are organised, the house is beautifully decorated and the planning for the Christmas dinner has already begun – but have you thought about all the arrangements for your pet? Whether an open cookie tray or a decorated Christmas tree, there are many dangers lurking for your four-legged companion during this time of year. We have put together some tips for you so that you can enjoy the Christmas season with your pet. Read more here.